Collaborate and interact with different Sellers in String with edoxOnline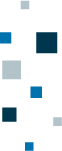 Our unique and innovative feature allows Buyers to collaborate in Real-Time with Multiple Sellers in String for the issuance of Documents. With edoxOnline String feature, Buyers and Sellers operating in string can streamline the drafting, issuance, tracking and storage of all commercial-shipping documents in real time and all in one single tool!
Global Share North America
777 Brickell Ave Suite 1210
Miami, Florida – 33131 – USA
Pho. +1 786 753 8058
info@globalshare-na.com
Global Share Argentina 
Olleros 2411 Of. 1202, (C1426CRS)
Ciudad Autónoma de Buenos Aires – Argentina
Pho. +54 11 5199 6055
info@globalshare.com.ar
Get the latest news on the digitalization of international trade.